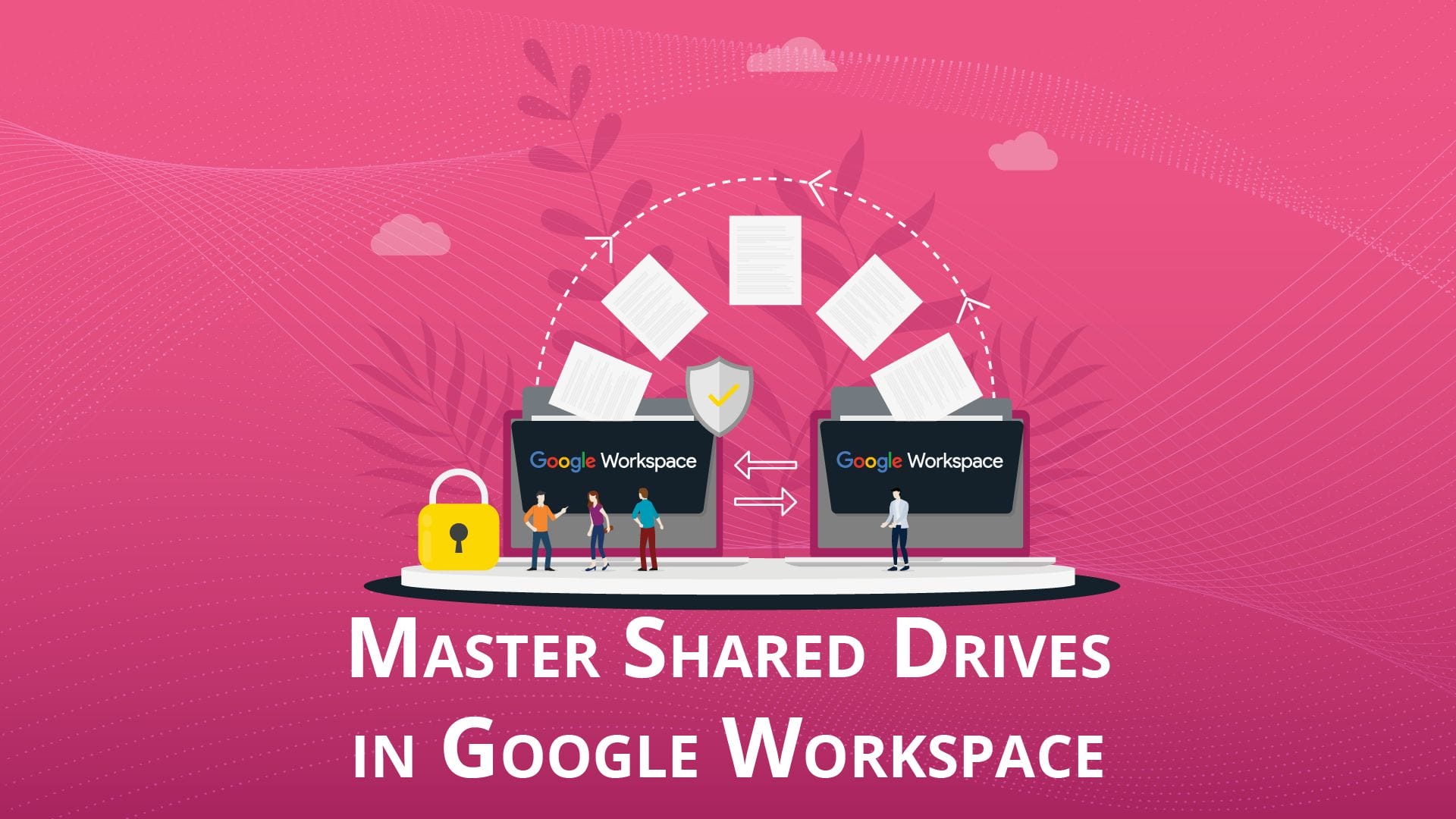 Last updated: June 12, 2023
Who is this course for?
This short course is designed for users within a company utilising Google Workspace — particularly users who are having trouble navigating through the platform and want to master the Shared Drives feature.
In addition, this course is for people who wish to effectively collaborate with their team in a fast and safe online environment.
What are Google Workspace Shared Drives, and how can they help my team?
And is there a difference between Shared Drives and the regular Drive?
Yes, there is.
Shared Drives are an app of the Google Workspace platform, and can be found in the Google Drive platform. Google Drive allows users to automatically save both individual and shared files in the right folders. They can then access these files from their phone, tablet, or desktop.
Google Drive has 2 different spaces for storing files: MyDrive and Shared Drives.
MyDrive is designed to store files that you own. They can remain private or be shared (via links) with the people who will be working with you.
On the other hand, Shared Drives are designed for collaborative files your team is accessing on a day-to-day basis. This folder keeps everything accessible to everyone. Files and sharing are owned and managed by the organisation.
Of course, there's a lot more to Shared Drives. Not only can users migrate their existing data to new folders, but they can save hours of weekly work they would otherwise waste with regular sharing.
If your team has been struggling to keep collective files organized, Shared Drives is definitely a feature you'll all want to master.
What will I get out of this Shared Drives learning?
You and your team will leave this course equipped with:
Knowledge on how to properly use Shared Drives for effective collaboration.
A complete understanding of the difference between Google Drive and Shared Drives.
Here's a glance at what you'll find inside this course. You'll learn how to:
Set up a shared drive.
Create new folders.
Add and edit new files.
Move and restore files.
Delete shared drives.
Unshare folders.
As for all the members of your team, you'll learn how to:
Add new members.
Manage members.
Configure access levels.
Remove members.
Most importantly, you'll learn how to prevent unwanted people from downloading, printing, or copying a file by protecting all files or folders inside a shared drive.
While it may sound overwhelming, mastering Shared Drives becomes easy when you have all the information you need in one place. This short course has condensed Google's Shared Drives essentials in one accessible place, so you don't have to look anywhere else.