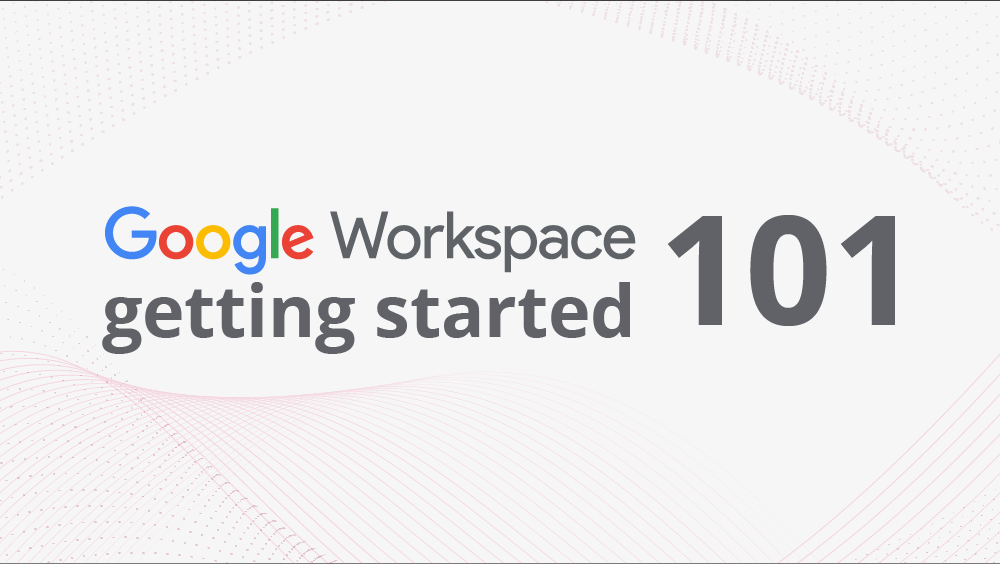 Last updated: January 2, 2023
Who is this course for?
This course is designed for users within a company who are currently utilising Google Workspace, but are having trouble implementing it and/or working with it.
About this course:
Google Workspace (formerly G-Suite) is a collaborative online platform that keeps individuals and teams effortlessly connected through their phones, computers, and tablets.
But, let's face it: the learning process isn't always effortless. A lot of the time, you'll be running into issues that will take up a lot of your time and make you wonder: is abandoning my current service worth it? Will I get my money's value for this? And, most importantly: will I be able to use this without pulling my hair out?
To all of the above, the answer is yes. But only if you know how to confidently work in Google Workspace. This short course is going to teach you everything you need to master the platform in an hour or less.
Google Workspace 101 will make you glad you switched to it, even if you've never used it before.
Just getting started with Google Workspace? Here's why you should take this course.
This course will give you the tools and the confidence to navigate Google Workspace like a pro. What's more, you'll gather enough knowledge to get your whole team on the same page.
Google Workspace will set you off on the right foot if you'd like to:
Easily manage multiple Google accounts.
Quit back-and-forth sharing and risk losing important documents.
Have all of your files backed-up in one reliable place.
Be equipped to deal with potential hiccups (and stay calm while doing it).
Enjoy real-time connection with your team.
Learn the essentials in just under an hour.
Quit googling your way through the basics. While Google is an incredible platform, it'll bombard you with a lot of sources going a thousand different directions. That, in turn, could add to unnecessary confusion.
This course will focus on everything you absolutely need to know about Google Workspace in one reliable place. All you need is an hour, and you may split that time however you want.
By the way, 60 minutes are nothing compared to the many hours you could waste stressing yourself out and having no idea what to do next. Google Workspace 101 is a bundle of curated essential lessons — designed by experts, with beginners in mind.
Get everything set up quickly, and start being productive.
Depending on their experience, some people may take hours to finish setting up Google Workspace. Truth is, it should take them all of 30 minutes, and it should be easy. But without the proper guidance, it quickly becomes a challenge.
That's why we'll guide you through the easiest shortcuts to get you in full swing, so your team can start using the features you need most right away. Enjoy a seamless work experience and exceed your clients' expectations, faster.
You will need for this course:
Your own Google Workspace login from your company
A desktop device with a web browser (Chromebook, Mac or PC)
Your mobile device (iOS or Android)