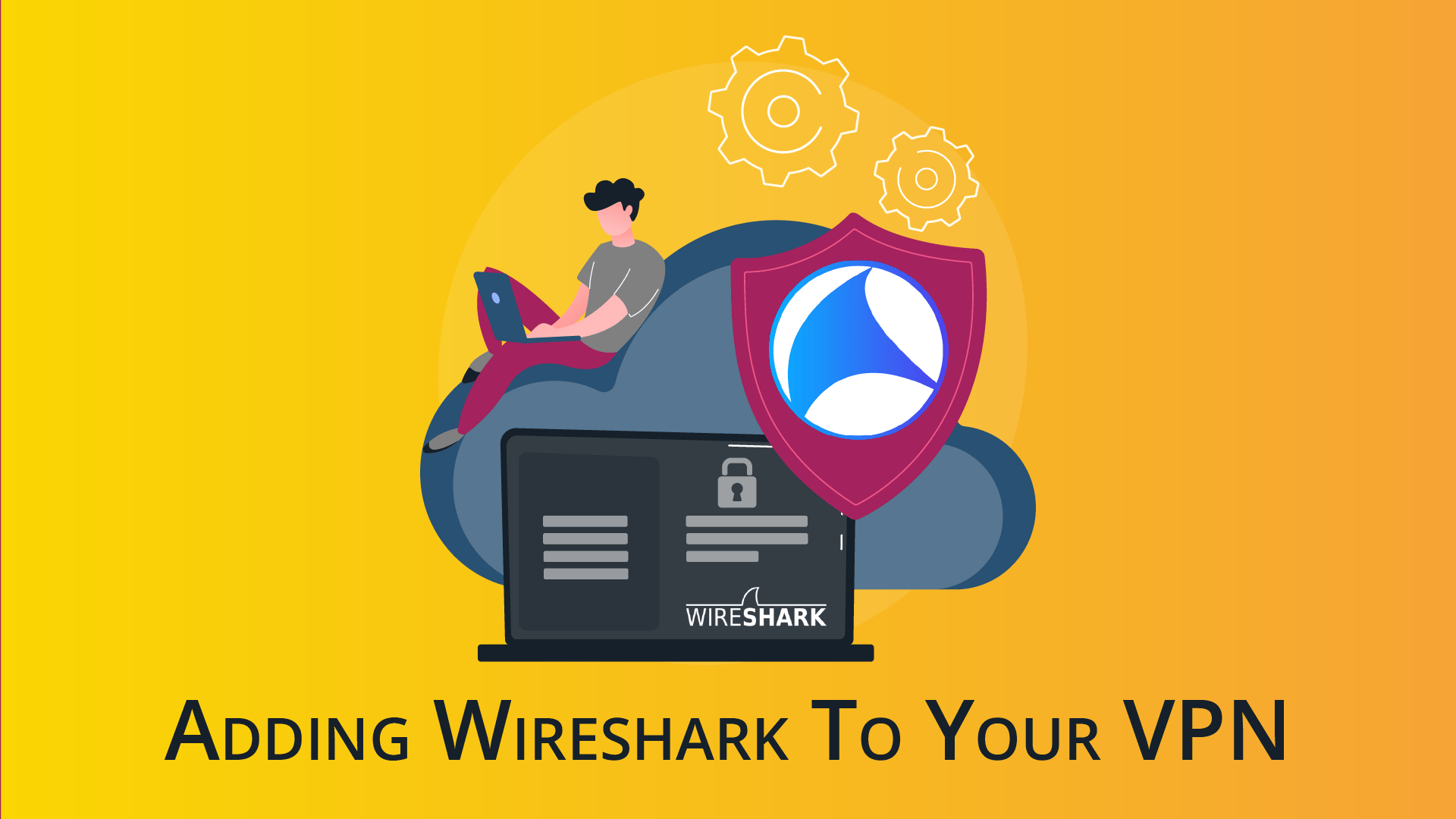 Last updated: July 15, 2023
For a remote worker, a change of scenery is essential. But that change comes with plenty of security risks.
Once they get to that cafe or library, they connect to a free Wi-Fi connection to get to work. Meanwhile, a cybercriminal is salivating nearby, waiting for them to do just that. After all, they're well aware that the connection may not be encrypted. Stealing that worker's data will be a piece of cake.
What that cybercriminal doesn't know is that the remote worker could have their VPN on, meaning they couldn't take advantage of that device. They'll have to find another victim.
Short for Virtual Private Network, a VPN is a tool that protects your internet connection and online identity, especially when you're browsing from public locations.
If you care for your online privacy, you should use a VPN whenever you're online.
At SixFive, we're announcing that our VPN Product is now adding the WireGuard protocol. As our client, you'll be getting cutting-edge security across the board, speed and peace of mind when browsing away from home.
Why is a VPN important?
When properly installed, a VPN acts like a secure network (or "tunnel") between your device and your VPN server. No one else can access it but you.​​​​​​​
That's because once it's active, a VPN will change your IP address to a completely different location while encrypting all of your data. That means your data will be translated into "nonsense code" and will be unintelligible.
Once properly installed, a reliable VPN blocks your IP address and personal information tracked by potential hackers. So you can safely browse the internet as an anonymous user when you're using public Wi-Fi.
In Which Scenarios Should I Use a VPN?
There are specific instances where you may need a VPN. These are:
Geo-Blocking Is Getting In the Way
Due to reinforced licensing agreements, some websites may block access coming from certain locations. If you work remotely and travel overseas for business, geo-blocking can be a royal pain, and you may need to appear in a different location in order to access blocked content.
With the help of a VPN, you can "spoof" your location, making it seem like you're browsing from Australia when, in reality, you're currently in the United States. This is just an example, and VPNs can legally bypass strictly reinforced bans.
Note that in most countries (except for North Korea, Belarus, Oman, Iraq, and Turkmenistan), VPN usage is legal and can reduce the headaches associated with geo-blocking.
You Don't Want Your Location to Be Exposed
Systems like security mechanisms and audit reports can glean into users' current locations. If you're browsing from public connections but don't want that to happen, the encryption features provided by VPN will save the day.
​​​​​​​​​​​​​​With encryption, your data will be converted to undecryptable code. Here's a perfect example from Cloudflare:

Unless organisations and hackers are fluent in gibberish (they aren't), they'll never be able to read your messages, passwords, or important documents.
You're Constantly Working In Public Places
Don't trust public or free Wi-Fi. Just don't. Over 600 million users across the globe have fallen victims to hackers lurking on public connections, and you know better.
If you're constantly using public places to work, you're an easy target. Especially if you're prone to jumping at the first password-less connection you can find.
Those public passwords are unsafe, your IP address is accessible, and your information is vulnerable to malicious activities. Cybercriminals who are lurking nearby can easily hack into your unprotected device and use your connection to steal passwords and other sensitive data.
Not to mention, using non-trusted connections can result in you thinking you're viewing a trusted website when it's actually a spoof. ​​​​​​​​​​​​​​
Is a VPN Still Required When All of Your Data Is Already In the Cloud?
Yes. It's not about what service you're connecting to, but how you're connecting to it.
And while the cloud provides strong security measures to protect your data, it's still easily hackable. Without a trusted VPN connection, a company's cloud assets are still exposed and unprotected.
As a rule, your data's security depends on the type of – you guessed it – encryption offered by your cloud service provider. Which means you'd want the best encryption possible, ideally from a VPN design with the cloud in mind.
Which leads us into…
The Key Things to Consider When Choosing a VPN
Steer Clear From Free
While a free VPN might sound like a great deal, it's one of the worst things you could do for your online security and performance.
A "free" VPN may cost your time with plenty of inopportune ads. They may cost your peace of mind with sluggish speeds and slow connections. Even worse, some free VPNs could be making money off their users' data, which is extremely counterintuitive.
Companies need to make money in order to thrive. That's the reality. The only way VPNs can sustain the tools to keep users safe is by charging those users.
Look for: a Strict No-Logs Privacy Policy
A "no-logs" policy means a platform won't track, collect, or share any of your sensitive data or browsing history​​​​​​​. No information of where you go online, what you search for, or what you buy will ever be documented.
Your VPN of choice should have that policy in place, and you should look for independent third-party verifications. Logically speaking, if a provider is keeping your data, that means it could have some use down the road. You don't want that. You want your VPN provider to regularly wipe your data clean from their servers.
Look for: Strong Security Features
Your preferred VPN should support the fastest and most modern security protocols available. Three surefire options include OpenVPN, WireGuard, and Lightway by ExpressVPN.
Here's a word from Eric Goldstein of Safety Detectives (who tried and tested 80+ VPN providers):
"I only recommend VPNs that offer industry-standard security features like 256-bit AES encryption, secure VPN protocols (like OpenVPN and WireGuard), and a kill switch (which prevents your internet data from getting exposed if your VPN gets disconnected)."
Look for: Speed
Your traffic and data need to travel through your VPN's private "tunnel" in order to be encrypted. That could take some time, especially if a VPN protocol is slower.
The best VPN protocols like WireGuard are lightning-fast while offering unbeatable security. If your goal is to prevent lags and buffering, a speedy VPN is what you need.
Choose Partners Wisely
According to NordLayer, "While cloud VPNs are a necessary part of SaaS security, they work best as part of an overall security configuration. Even with a secure VPN connection, companies must choose cloud partners carefully. Applying strong cybersecurity practices across the board is essential."
If you don't choose cloud partners carefully, VPNs can be as vulnerable to hacking as any other application. Without the right structure, they could expose entire networks to threats like malware and DDoS attacks, and spoofing attacks.
That's why we've partnered with WireGuard as our VPN provider.
What Is WireGuard?
In the simplest terms, WireGuard is the fastest VPN available on the market today, as it was designed to accommodate modern devices and processors.
WireGuard is a newer, simpler VPN protocol that supports a higher encryption rate. SixFive's WireGuard VPN Server implementation fully integrates with your device and data flows for the best performance with the highest level of protection.
By the way: NordVPN, AKA the top online service for speed and security, trusts WireGuard as their VPN provider. ​​​​​​​Just in case you needed a bit more proof that this is, indeed, the best you can get in terms of speed and security.
WireGuard vs. a "Normal" VPN
When you're setting up your VPN Client, you'll see that you can choose between other VPN protocols: OpenVPN, WireGuard or Stealth.
So, why have we chosen to partner with WireGuard and not the other guys? ​​​​​​​
Because WireGuard is newer and much faster than OpenVPN​​​​​​​. It was built to be better than traditional VPNs.
Have a look at the following comparison table by Cybernews:

What is meant by "high encryption"? By definition, it consists of an encryption method that uses a large cryptographic key (nonsense code). The faster the speed, the higher the encryption needs to be. And since WireGuard is blazing fast, its encryption method is just as strong.
How Do I Get WireGuard?
You'd need to install it. However, setting up WireGuard could be hard if you're a beginner. Plus, your VPN Provider needs to support it, and you'd also need specific client software to be able to access it.
If you're a SixFive customer, you've just made life easier. All you have to do is simply update your user app when prompted.
Here's our app:
With a single click, you've got the fastest, most secure VPN provider available.
Key features of our VPN include:
No-logs policy
5 devices per account
Choose from close to 50 locations around the world
Peace of mind when using public/free WiFi in airports, cafes, or anywhere, really
No one will have access to your location, IP address, or sensitive data. You'll be completely anonymised and free to browse from any location.Get the speed and security of WireGuard and ensure global safety for yourself and your team – for just $4.99/month + $10 set-up per account.