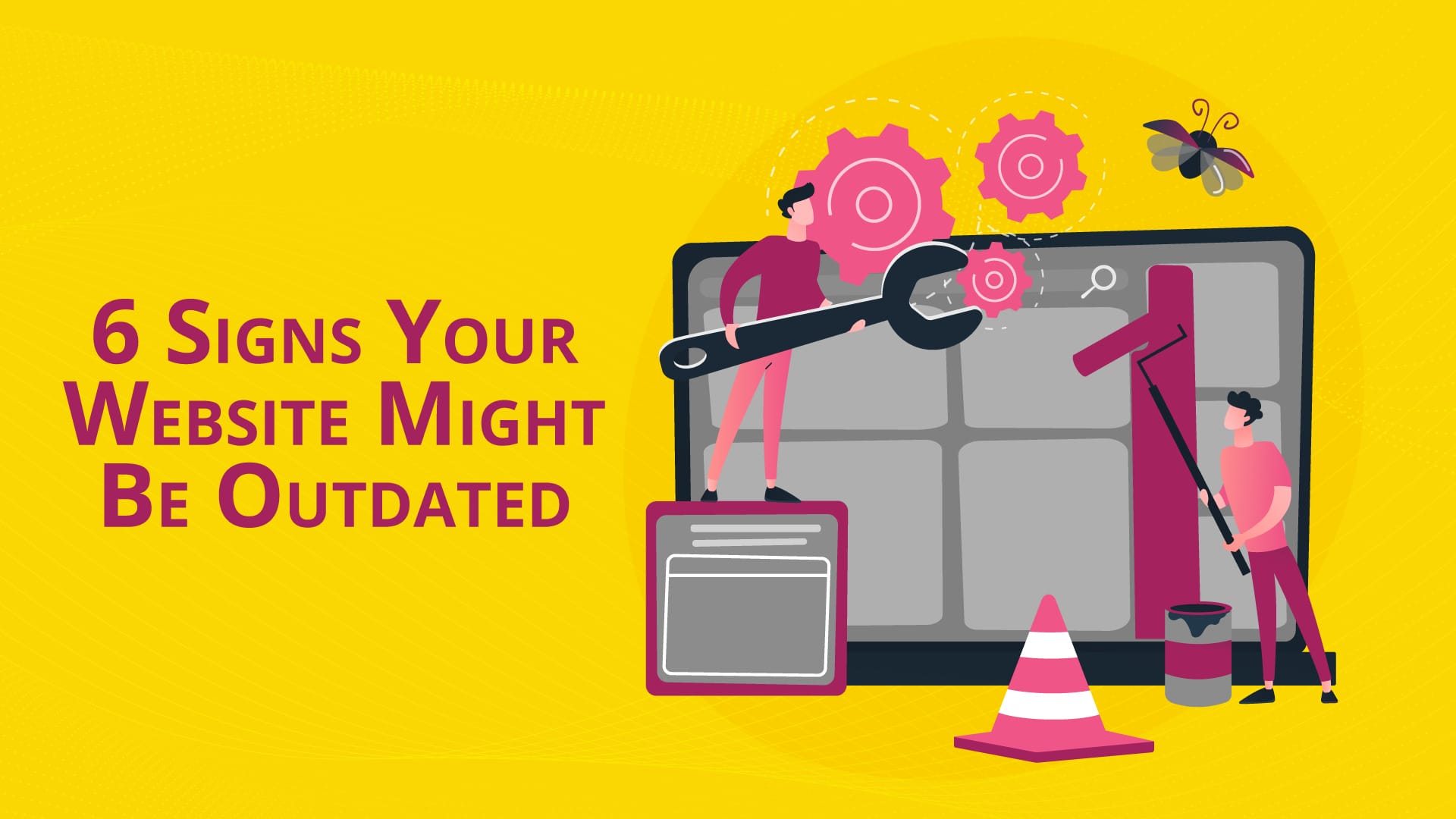 Last updated: February 13, 2023
You're driving on the highway, when you suddenly hear a rattling sound. You know
something needs to be done about it…but where's the noise coming from?
The same happens to your website. When it starts to clatter and slow down, you might
need to ask yourself a few questions…
Do I need to rework on my design?
Do I need to update my content?
Do I need a new marketing strategy?
Do I need to redo my entire website?
Do I need all of the above?
All of those questions are valid. But before you can fix anything, you first need to assess
what's broken.
In this blog post, we'll be looking at 6 signs your website might be outdated and in need
of a tune-up.
Your Content Is Old
How long has it been since you've last published a blog post?
If it's been more than a year, your website is already outdated. After all, old information
won't help readers with the knowledge they need today.
Essentially, if the content on your website doesn't match your visitors' interests, there's
no reason for them to stick around. So don't just publish blog posts, but create relevant
content for your ideal visitors.
The same holds true for the copy on your pages. Does your homepage still hook them
from the start? Do your calls-to-action (CTAs) match your product and service
offerings? If not, you might benefit from a website rewrite.
You're Getting Less Visitors to Your Website
Less traffic could mean your target audience is outdated. Yes, your audience may
change with time, and your website should keep up with it.
Otherwise, the people who land on your site won't resonate with your copy or content.
And as a result, your traffic could decrease – while your bounce rates could increase.
You want the opposite.
With fewer visitors, you'll have fewer opportunities to be of service to them. Which leads
us into the next sign…
Your Sales Numbers Are Down
Due to obsolete content and message mismatches, you may be getting less leads and
visitors. This could eventually snowball into decreased sales.
But we're not just talking about cold, hard sales. Decreased sales could look like a
number of things:
● You're not getting many prospect calls or emails.
● You can count your leads on the fingers of one hand.
● You're still getting some sales, but your numbers are way down compared to
previous months/years.
Your copy and content could be the culprits. But here's something else you should
consider…
Your Website Is Sloooow
If your website is slow to load, often taking 5 seconds or more per page, this is a huge
red flag. You shouldn't settle for any page speed higher than 2 seconds.
Regardless if your website is functioning perfectly, slow page speeds could spoil your
hard work. The good news is, this problem may have a quick fix.
Speed testing tools like PageSpeed Insights (which is now powered by Lighthouse) can
help you increase the speed of your pages in all devices by showing you were issues may lie. With PSI, you'll receive prompt suggestions on what you can do to improve your pages, fast.
Or, if you don't want to deal with it, we can make sure your website works at the speed
of light with a Managed WordPress Hosting solution. So you don't have to worry about a slow website ever again.
There's Been an Increase in Bad Reviews and Feedback
If you're receiving more bad reviews than usual, you should pay attention to what your
customers are saying. Especially if it involves one or more bad experiences with your
website.
Are they having issues with your website?
Did they feel misled by something on the website? A line of copy? A link? A CTA?
Have they purchased a product they weren't 100% satisfied with?
Has your website not performed as they hoped?
One-star reviews can be just as necessary as five-star reviews when they're based on
constructive criticism. So listen to your customers, as one customer's issue could be
another one's solution.
What If You Need All of It?
If you need a full website refresh and have no idea where to start, we've got you
covered. With our Managed WordPress Care Plans, we'll turn your website's
rattles and shakes into a smooth-running engine.