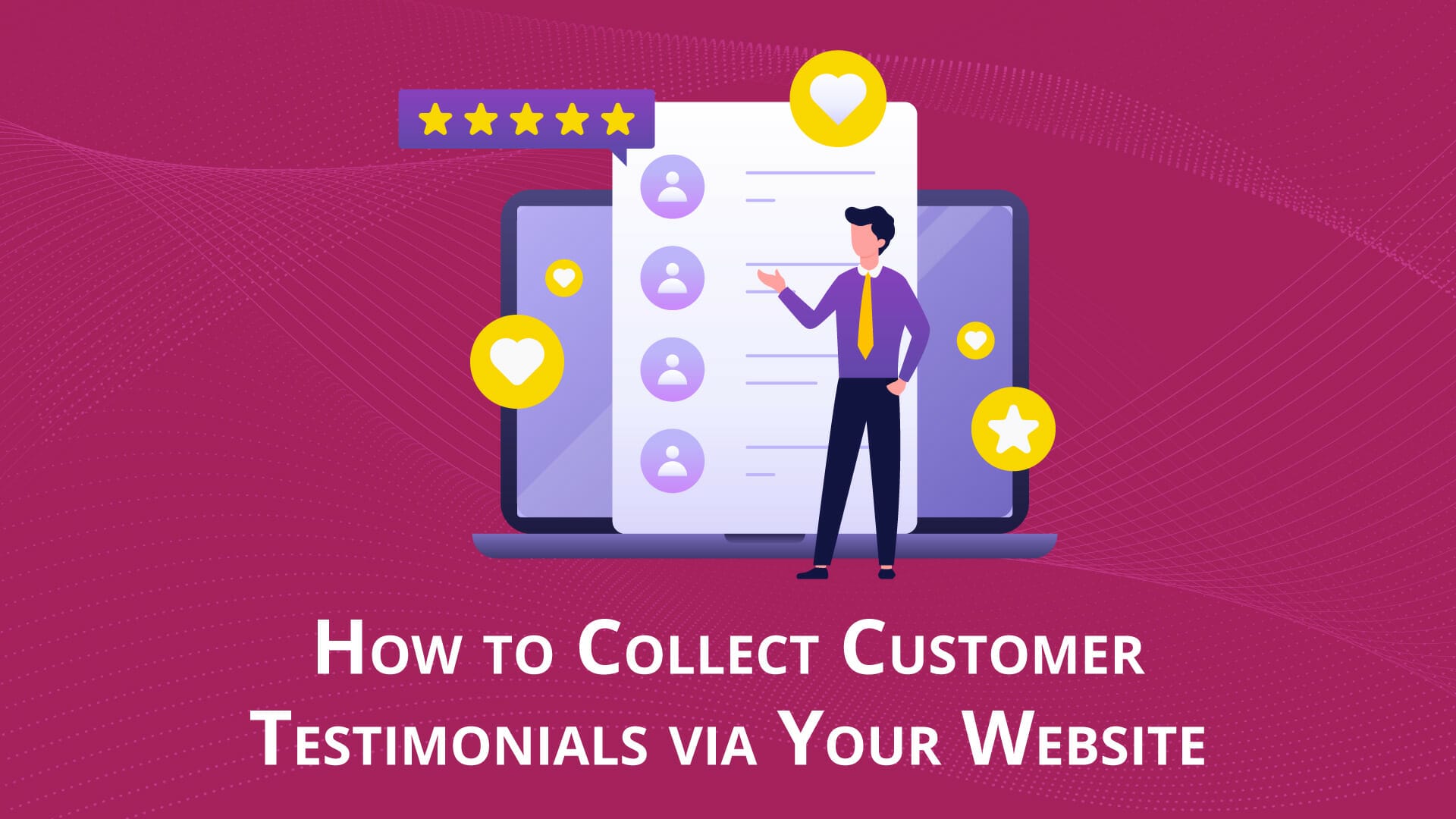 Last updated: May 27, 2022
Along with customers, reviews and testimonials are the backbone of your business. They can give you unique insights, such as:
What your customers are happy and unhappy with.
Which areas of your business you should improve on.
Whether you're targeting the right audience, and on which audience to focus on.
Whether your current customers are likely to recommend you.
And more.
Plus, testimonials will help your prospective customers make a good decision based on already existing opinions. Recent statistics from Oberlo have suggested that 4 out of 5 consumers trust the reviews they read online – and when those reviews are powered up by customer testimonials, the more likely people are to trust you.
A great number of testimonials can bring your business the credibility and awareness you need to improve your product/service, boosting your conversions as a result.
If you're wondering how to collect testimonials through your website and how to make the most of them, read on.
Create a Review Collection Page
Ideally, you'd give customers an entire page dedicated to reviews, rather than focusing it on a small section of your website. Here's why: a page that's aimed only at collecting reviews will make it easy for reviewers to focus on that single goal, instead of everything else that could be on a page. This, in turn, will make it even easier for your customers to share their opinions with you.
Now, what should you ask them? A great option is: "How was your experience with us?". The words "Leave a review" don't really say anything, and may even prevent customers from writing something meaningful.
Make Your Page Easy to Share
Part of making reviews easier for your customers is also making the page easily shareable. Avoid complicated links, and avoid leaving customers to figure things out on their own. If you leave most of the work to them, they most likely won't do it.
Here's an example: Don't tell a customer, "Hey! We'd appreciate it if you could leave us a review. All you have to do is go to the 'review' section on our website." When you do that, you're giving them the task of typing in your website, then going to a different page, and then writing a review. That's not their job! Their job is to leave a review. That's all.
Instead, what you could say is: "Hey! We'd appreciate it if you could leave us a review by clicking on this link." This way, they'll get there quickly, and will be happy that you made it easy for them.
Decide What Goes Into Your Page
Preferably, your review page should include a blank field for open-ended answers, as well as fields to collect the customer's name and a review. Remember to include the question "How was your experience with us?".
If you don't need their emails, don't include an email field. If you don't need their numbers, don't include a field for that. Avoid cluttering your review page with distracting elements by focusing on your goal: gathering testimonials for your business.
Useful Tip: Collect Video Testimonials
Testimonials will help increase your business' credibility and trust. That's a guarantee. However, video testimonials will elevate your game even further, as they feature human faces along with meaningful words.
If the video testimonials are genuine, don't hesitate to include a few of the best ones in a montage, or select the best video for your website homepage, for instance. After all, hearing and seeing another person openly talk about how great a business is can be a powerful decisive factor.
Avoid "Review Gating" by All Means
The term "review gating" refers to encouraging only satisfied customers to leave a review. This defeats the whole purpose of reviews and ratings, which is to collect honest opinions from customers. Plus, this practice isn't allowed in some review platforms.
You don't need all 5-star reviews, by the way. You're allowed to leave those 3, 2, or even 1-star reviews visible. All businesses are continuously improving – and as long as you politely reply to those reviews and offer customers the support they need, you'll be fine.
What's more, less-than-perfect reviews are great learning opportunities, besides being an honest way of saying "hey, we're all humans here."
Remember: Customers Aren't Required to Leave Testimonials
Customers aren't required to leave testimonials or ratings. Not even if they're happy with your product or service. All you're supposed to do is encourage them.
If you've encouraged a customer to leave a review and they didn't, don't push them. You don't want to create friction where there wasn't any! If they choose you again some time in the future and you offer a great experience, they just might leave a review when you least expect it.
With that in mind, don't sweat it. Simply move on to the next customer, and repeat the process. You've got this.