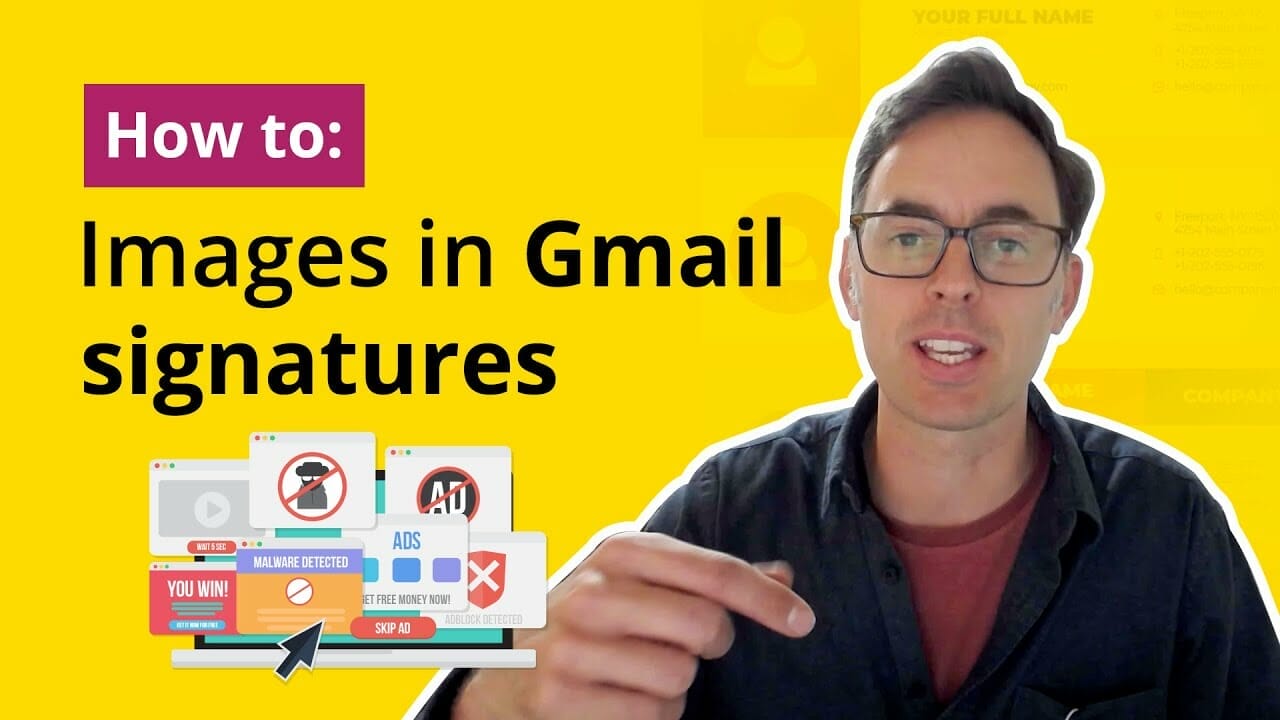 Last updated: September 19, 2022
You can't use embedded images in Gmail, and we recommend you don't simply upload them to the editor. this is because very often these can be causes of your email being flagged as spam. Think about it, a spammer can very easily host an embedded image within the ermail, or a free image hosting site. This means that, visually, the email can look official which is greta if you are a scammer trying a phishing email.
So to show your emails are official, you should upload them to your website, and link them as an external image. This means the image comes from the same domain name as your email is sent from. Only you can do this, spammers cannot use your website to do the same, thus making your email instantly more reliable.
In this tutorial I will show you How to Add an Image in Gmail Signature to avoid spam traps.
0:00 Intro
0:35 How to Avoid Email Sent to Spam box
0:53 Get the Image Link
1:21 Adding Image to Gmail Signature
2:37 Wrap and Summary
Thank you for watching! 😊