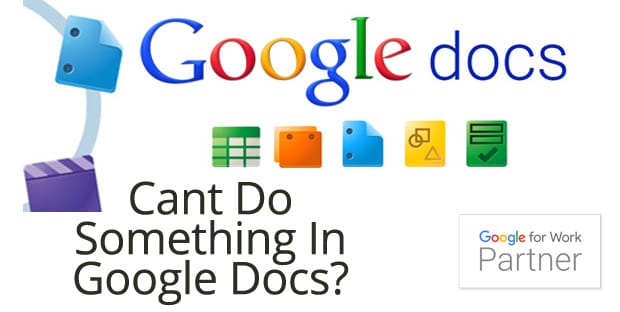 Last updated: February 13, 2016
Help areas a boring right? Not the Google Docs help menu. Just type in what you need, click the option and it actually does it! No more reading of help docs just to find how to do it. Time saver!
Steps:
To do this simply start editing the document you want to add something too.
Click Help in the menu, and type your request
Find the one you want and click it.
You will either get an article, but in many cases it will actually do the action for you!
SixFive is a Google for Work Partner, with Certified Deployment Specialists and Administrators on hand to help https://sixfive.com.au/google-apps/