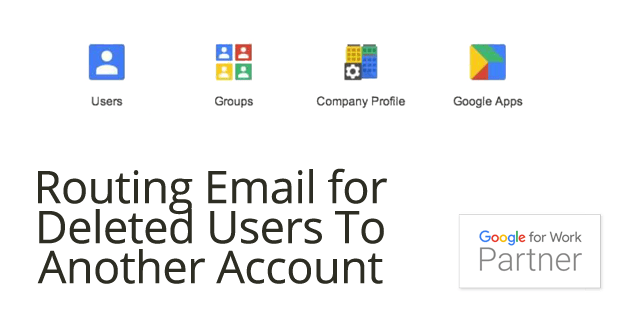 Last updated: January 15, 2016
When you run a company there are people that come and go. In some cases you might want to catch any mail for that deleted user and send it to another person or mailbox.
Steps:
From the apps dashboard https://admin.google.com
Click Apps – Gmail – Advanced Settings
Add a new Receiving Route
Name the rule

Select Messages to affect: Inbound
Select Change Envelope Recipient
Add the destination user address
Execute only if the envelope recipient matches – add in the old address, or use regex e.g. anna@|info@ will match anna@ OR info@ on the incoming email address.
SixFive is a Google for Work Partner, with Certified Deployment Specialists and Administrators on hand to help https://sixfive.com.au/google-apps/