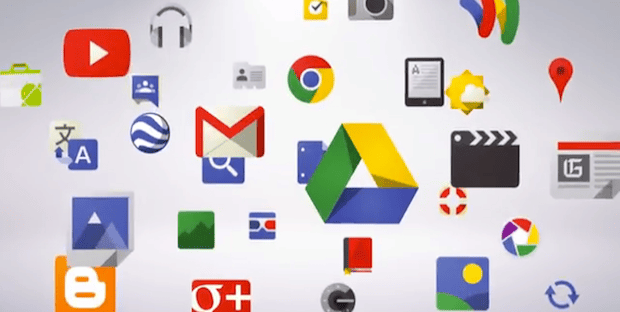 Last updated: February 6, 2017
https://www.youtube.com/watch?v=feJUCb4h_Ig
The News
Hangout plugin is now free for Google Chrome, if you're using a different browser, you need to install the plugin.
New Android App for Gmail that have 2 great features, one of them is you can select and insert file from drive into a gmail message, and the other can preserve a rich text formatting.
"We can Open, Edit and Send back Office Documents without ever opening Office"
 Google Gets Deep
Tips to know if you are using the new Google Drive:
Tip #1
Old Drive:  You can see a "Create" button
New Drive: You can see "New" button
Tip #2
Old Drive:  No Preview
New Drive: With preview in the bottom half of the email
When you hover over it, it will turn gray and show you a couple of options for editing.
Click on the gray part and it will open you a preview of the document
At the very top of that you can see Open button, Click that and you get an Office Compatibility Mode in a new tab.
Tip #3
Old Drive: Cannot open documents stored locally
New Drive: Can open documents stored locally by
Open Chrome browser
Click File
Click Open File
Select the document
and Open
It opens up in a new tab ready for editing.
Tip #4
New Drive: Open a new Tab and Click and Drag the file to the area of the browser.
How to know if you open it in a right way?
Go to Drive
Click on File menu
Check it and make sure it says Office Compatibility Mode, you can click on that for more information.
How to share your Google Documents?
Open a new Tab
Go to Drive
Select the file
Click the black little button looks a tiny person with a + sign next to the head.