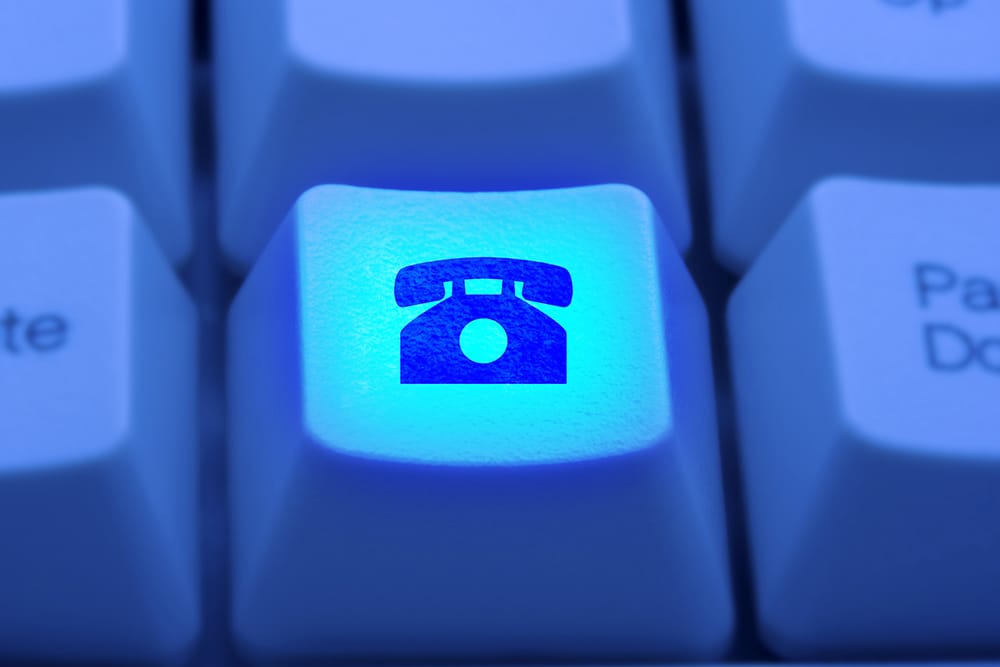 Last updated: February 15, 2021
Voice Over Internet Protocol (VOIP) phone systems are gaining popularity for both personal and business use. There are many reasons why it is grabbing market share from traditional telephone providers with the use of the process of data cabling. The top 10 reasons why VOIP is so popular:
1) It Is Cheaper than PSTN
VOIP does not use the exchange system. When using VOIP, phone calls are placed via the Internet. It is digitised, sent as packets of data and reassembled on arrival. Since VOIP call cut out the exchanges, they cost far less tan old-line telecom services. In fact, many VOIP providers offer unlimited, or at least a capped volume of free national calls per month. Because of the fewer expenses, you should use VOIP.
2) VOIP Is Software-Based
Telecom system is dependent on hardware but VOIP is fully a software-based system. It uses a number of protocols and as technology continues to develop, work in VOIP software is also constantly ongoing on making improvements. This also means you can use it on your computer or smartphone.
3) VOIP is Built around on an Open Source Platform
One of the main reasons why VOIP is making improvements constantly is because it is built on an open source platform. VOIP protocols such as SIP are open for any person to download, edit and republish under GPL. Because of the open source platform, any bugs and inefficiencies can be identified and subsequently resolved fast. Therefore, you can get faster, stable and secure software that improves call quality when using VOIP calls.
4) Improved Call Quality
In most cases, VOIP calls surpass the quality of a traditional land phone call or mobile call and also cost less. This also creates benefit for your internet connection as it needs to be a little faster.
5) Ease of Conference Calling
Conference calling is very popular and a useful way to quickly decide on a topic, come up with ideas and then make a plan of action. Setting up the conference call is very simple and easy using VOIP.
6) Make Free Calls from Your Computer
One of the main reasons to use VOIP is it allows to make free calls from your computer. Many different applications such as Skype can be downloaded online and then they allow you to make unlimited free calls to other users. Various applications allow you to make free calls to landline phones in certain countries such as the USA and Canada.
7) Easy to Record Calls
It is very easy to record calls with VOIP. If you use a soft phone on your computer, there are many software applications out there that will allow you to record your conversation. You can save and archive the conversation so that you can listen to them later or even share them as a podcast.
8) Does Not Require On-Site Equipment
If you use VOIP, you can have more space in your room or office because VOIP phone system does not require on-site equipment. You never need anyone to pay you a visit for installing or checking equipment.
9) No Need to Worry about Maintenance, Repairs or Upgrades
One of the best features of VOIP is there is no physical hardware involved when using VOIP. You do not have to worry about any maintenance, upgrades or repairs.
10) Use One Communication System
VOIP call system will work across multiple post codes. Whether you are in a single building and your friends or colleagues or employees are spread across multiple time zones, you share only one communication system to make VOIP calls.
In this age of digital communication, VOIP is a leading communication system used by millions of individuals and businesses all across the world. Top10 reasons to use VOIP makes it clear why you should use VOIP. It is cheaper, faster and efficient to use and makes life easier.
SixFive uses 1Voip for its phone calling needs
To keep up to date with great ideas on business efficiency, please subscribe to our newsletter:
SixFive is builds websites and mobile apps that drive business. If you'd like some assistance in building a platform that is easy to manage, looks great, and drives sales, drop us a line, we'd be only too happy to assist you.
If you enjoyed this article, don't be shy, please share the love with your network!