Last updated: December 23, 2014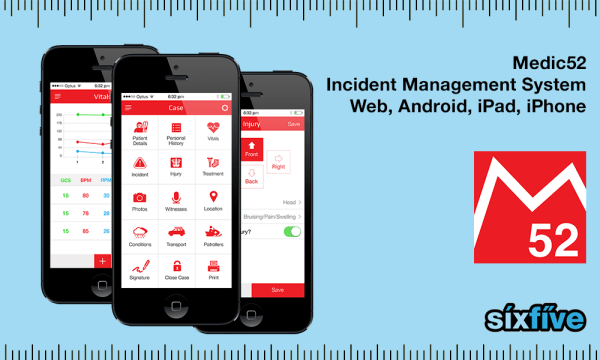 iPhone & iPad, Android mobile app for ski patrols and resorts to manage casualty and incident data.


Introduction:
This is a suite of applications to help ski resorts collect and manage casualty information better.
The system is made up of three parts:
Casualty / Patient reporting their location, and personal details
Patroller logging incident report on their device (iPhone / iPad / Android)
Resort dispatcher using system to visualise incidents and assist
The final web based system updates in real time to allow the dispatcher to
About Medic52:
Medic52 steps into ski resorts to help manage incident data, and make it useful in the risk management process. By using smartphone technology resorts can get more data, faster, and use it to create a near live picture of the situation on the ground at any point in time. This data amalgamation provides users with the ability to understand the cause and effect of each incident and make informed decisions on risk management in the resort. Ultimately the data allows a resort to help customers not have an accident, but if they do, increase patient care and their chances of a full recovery, meaning they will return to the resort in the future.
Overview:
iOS & Android apps

Web services for data 

Server security (Health care data is sensitive)
Near live update of information
Offline access for devices where WiFi or cell signal not available
Services:
Business Analysis
Application creation / architecture
Design

Mobile Application Build & deployment (Android & iOS)

Web platform build and design
Server architecture
Website build