Last updated: September 3, 2014
If you ever get scared that Google really is taking over the world, then you have 2 choices:
either shrink into the corner and never turn your phone, fridge or laptop on again
apply the tinfoil hat, listen to Abba and get on with your life
For those of you who want to have some protection. a long awaited feature is finally coming to your Gmail and Google Calendar. In the coming months you will be able to export data from Gmail, while the feature is available today for Google Calendars. That means you can download a copy of all your Gmail data (mail, labels etc). This is great for users who want to backup data that is important to them, or transfer it to another service.
It comes in an MBOX format, so you cant directly import it into Outlook for example, but you could open it in Mac Mail. Calendar's come in the iCal format.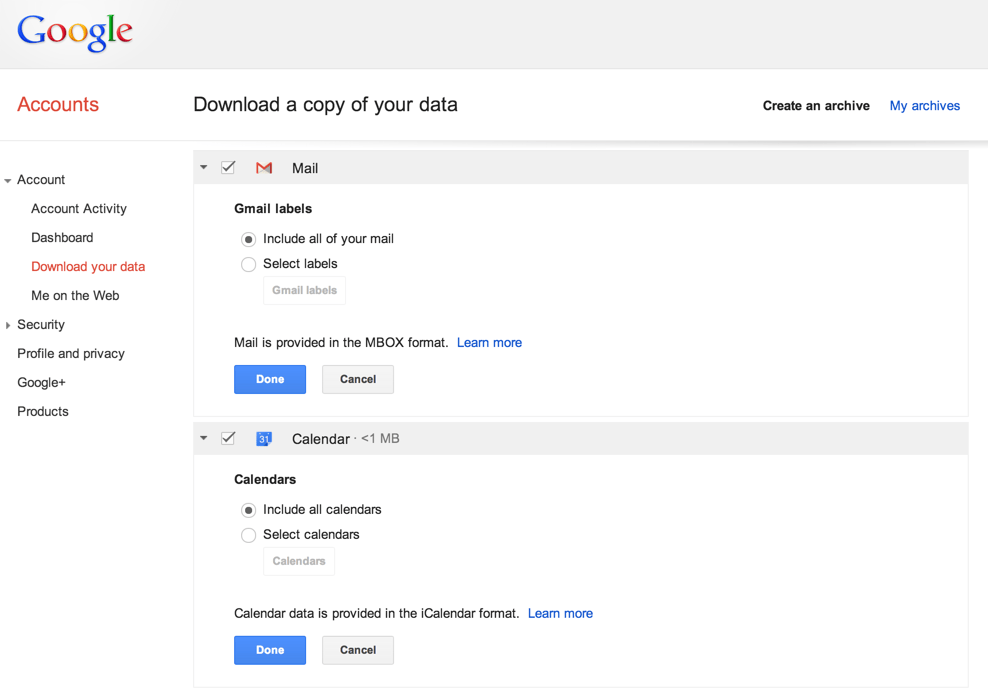 Here's a little more information on the update from the Gmail team:
You can download all of your mail and calendars or choose a subset of labels and calendars. You can also download a single archive file for multiple products with a copy of your Gmail, Calendar, Google+, YouTube, Drive, and other Google data.

The ability to download your Gmail messages will be rolled out over the next month while Calendar data is available to download for everyone today.
If you're interested in checking out this feature, click the link to access your Google Account settings.
To keep up to date with the changes and features of Google Apps, please subscribe to our newsletter:
SixFive is a Google Apps authorised reseller. If you'd like some assistance in migrating to an email, calendar and document platform that is easy to use and will remove some headaches from your business, drop us a line, we'd be only too happy to assist you.
If you enjoyed this article, don't be shy, please share the love with your network!