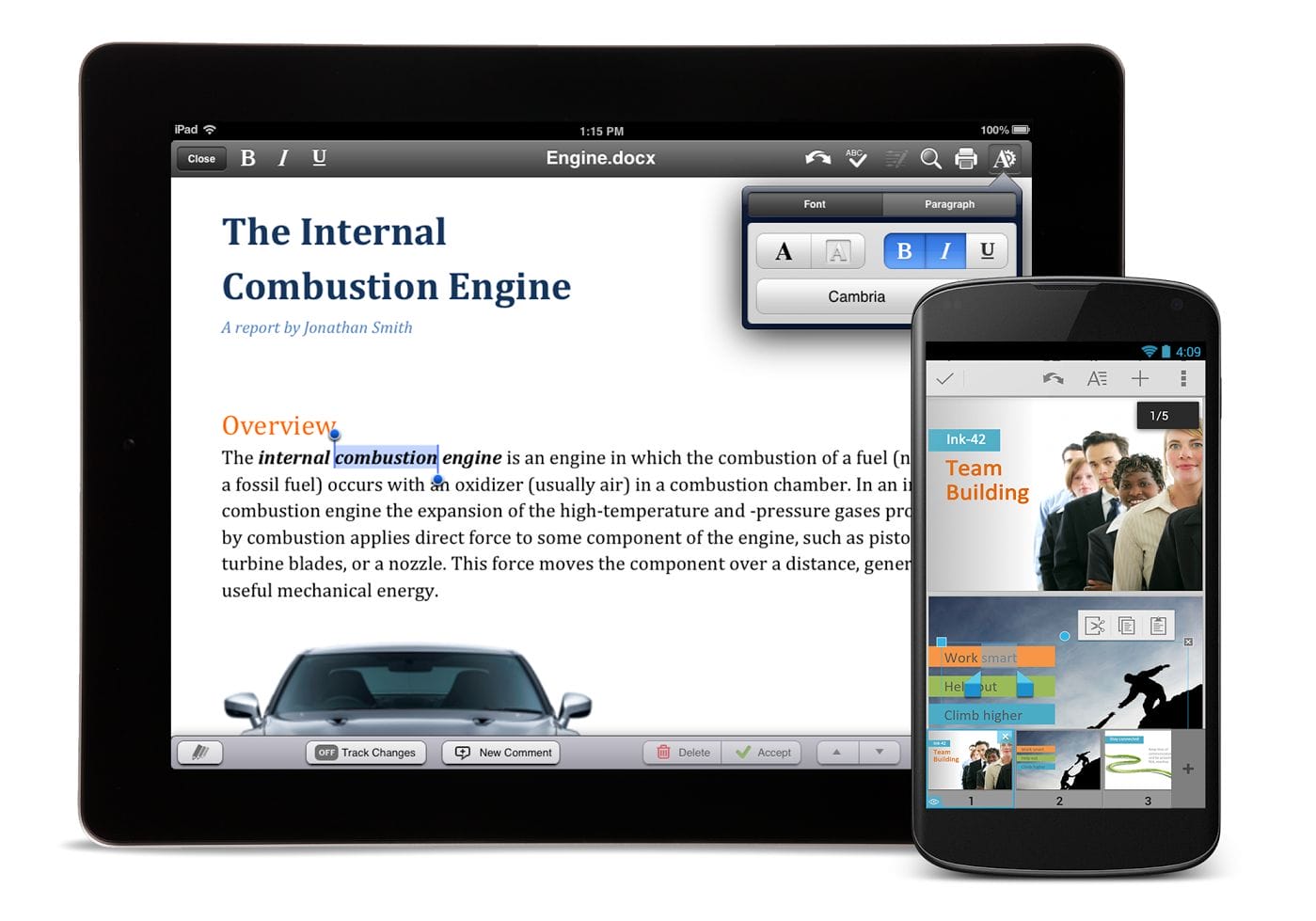 Last updated: September 3, 2014
QuickOffice now FREE for mobile users + 10GB Google Drive Space
Today there is a great special offer for Google Apps users, and especially those on mobile devices.
With Quickoffice, you can edit Microsoft Office documents across your devices, giving you the freedom to work with anyone no matter what hardware or software they're using. Yesterday the Drive team announced that Quickoffice is now available for free for all iOS and Android users.
Quickoffice is a great tool for editing Microsoft Office files, especially on your mobile device.
In addition to receiving Quickoffice for free, all Google Drive users that sign in to the new Quickoffice app for Android or iOS by September 26 (US time) will receive an extra 10GB of Drive storage for two years!
Download Quickoffice for Android: http://goo.gl/Y5TQxz
Download Quickoffice for iPhone and iPad: http://goo.gl/m21Uhp
On a side note:
This is also a great mobile app marketing tip, offer something complimentary for a limited time to drive downloads. If they get enough on this free app then they may make the top 25 apps on the app store. The rate of downloads to get there is considered to be about 25,000 apps per day currently.
To keep up to date with the changes and features of Google Apps, please subscribe to our newsletter:
SixFive is a Google Apps authorised reseller. If you'd like some assistance in migrating to an email, calendar and document platform that is easy to use and will remove some headaches from your business, drop us a line, we'd be only too happy to assist you.
If you enjoyed this article, don't be shy, please share the love with your network!