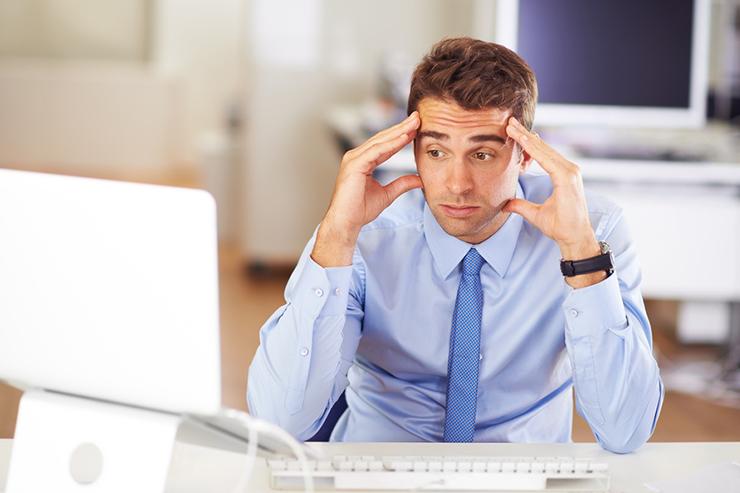 Last updated: September 3, 2014
More and more organisations are choosing to work with resellers to smoothly ease their exiting email systems into Google Apps. Why aren't they sticking with their own IT admin people for advice and support? Well, it turns out that resellers not only know much more about the entire migration process, but they can tremendously improve an organisation's first experience with migration. You don't want to create more problems for your IT team, nor do you want a business critical service like email to stop working, even for a second.
Without a reseller to help you, your in-house team would be responsible for buying Google licensing, handling the technical setup and the entire process of migration. They would need to understand and investigate all the little niggling issues and resolve them. If you delegated this to a reseller, you would receive this and additional training and other support. And sometimes your IT department could do with a little bit of extra support while it takes care of more important aspects of your business!
While the Google Apps reseller turns out to be highly valuable for companies, lets have a look at 4 reasons on why use a Google Apps Reseller.
1. Ease of Migration
Clearly the biggest help your reseller partner will be is going to be with their migration expertise. Resellers with a reputation have had the experience of handling hundreds or thousands of Google Apps migrations. They know how to calmly handle small to large-scale migrations.
Of course when you're choosing your reseller, you have to make sure that they have had experience working with migrations from the legacy mail you are using to Google Apps. Some resellers can perform Novell Groupwise or IBM Lotus Notes to Google Apps migrations. Most resellers know how to migrate from Microsoft Exchange.
Even companies that have already migrated to Google Apps choose to work with resellers for user training and custom application development.
2. Access to Training and Support
Your company employees may already be using Google Drive or Calendar. But are they familiar with all aspects of Google Apps? Are they adept at working with Google Sheets, Docs and Drive? Usually not.
If you work with a reseller even after migration you will most often find that you have access to training modules for all kinds of skill levels among your employees. It can be useful getting trained to use all the features of Google Apps so that you have to invest less money on alternative software like Microsoft Office.
3. Personalisation and Recommendations for Other Tools
Resellers also have the capability to provide personalised systems integration. They will be able to offer your company the complete solutions for migration. They will assess your need for Google Apps, purchasing the apps, migrating your email, setting up any devices and apps that your company uses and even tools to make the process seamless.
For instance, when you've switched to Google Apps, you may find that you will need tools like third-party monitoring tools that will help you and your employees make the most of Apps. You will find that Google Apps resellers partner with third party solutions providers for such functions. Ask your retailer, and they will be able to help you with such reporting tools. These tools will tell your IT team about the number of items uploaded to and created for Google Drive, number of logins and email numbers on Google Apps.
Your resellers will be able to suggest third-party applications for functions like marketing automation, CRM, tracking employee time etc. Sometimes, you may also get these services for a better price when you buy them through your reseller rather than directly from the Apps marketplace.
4. Custom Application Development
Sometimes, even while you make the switch to Google Apps, you may still want to have a server on-premise for a custom application like Lotus Domino. In such a case, you can, with the help of your reseller, build the application again for a Google platform. This is not inexpensive, but the end result will be that your IT team will not have to bother with regular maintenance of the old servers.
Many resellers have build custom cloud applications, but there are some that specialise in it. It will be ideal to have such resellers take care of the custom app development for you.
So if you are looking at impending migration, consider partnering with a reseller who will help you to take your on-premises apps to the cloud and provide seamless and comprehensive solutions for cloud strategies.
Finally, as a customer of Google you have probably tried to find the answer, or sent in a ticket to the Google support teams – mostly without result. A Google Apps reseller not only has the skills to get you an answer quickly, but if they don't know they are backed by a direct line to Google Apps support team that can help. This is a unique feature only available to these Resellers.
To keep up to date with the changes and features of Google Apps, please subscribe to our newsletter:
SixFive is a Google Apps authorised reseller. If you'd like some assistance in migrating to an email, calendar and document platform that is easy to use and will remove some headaches from your business, drop us a line, we'd be only too happy to assist you.
If you enjoyed this article, don't be shy, please share the love with your network!