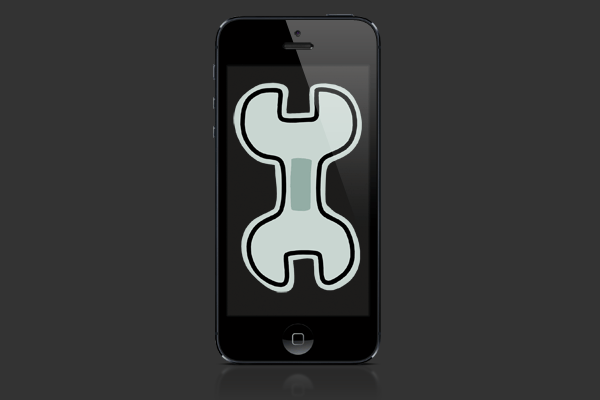 Last updated: April 2, 2013
Have you visited a site on your phone and been turned off because you cant read it?
Do your users visit you on their mobile phones?
Your business can get some tangible benefit by using mobile if you want it too. Read this article if you don't know the difference between an app and a mobile optimised site. So, let's find out why should you be mobile optimised.
Why make a mobile optimised site?
Business can benefit from mobile optimised websites in the most obvious way, providing any visitor with an excellent experience. There is nothing worse than visiting a website and having to scroll or zoom to see what you need. A mobile optimised website gives casual visitors a reason to engage and stick around for a little longer.
People are looking at your site for a reason – they want something! Make it easy to allow them to find your location, or your phone number so they can call you. Consider your site content and cut it down to only the things your user will need to see. This will make it easier to find what they need, and make it load faster over mobile networks.
A fringe benefit to the optimised website is Google's ranking algorithm gives you a nod if you are doing your best to make your site information easy to use by visitors. They love usability, and if you are trying to make it easy and quick, Google rewards you.  Just another way to boost your search engine visibility!
What about a mobile application?
A native mobile application allows your business to be installed on a user's device, and in their pocket all the time. Your logo can be on the home screen of the phone and always be in the mind of the user. This increases the chances of engagement and fulfilling your business objective.
Because you have a direct line to those that install your app, you can inform users and keep them interested in your niche easily. You have the ability to engage users with push notifications (a little like an SMS, but at a fraction of the cost).
You have a distinct advantage over your competitors that are still trying to understand the market place and find out how and why they should be getting a mobile app.
It's not often you discover there isn't an app for that, but it does happen, and you may well be the one with the idea to fill that gap. With accessibility of different services starting up all the time lots of different possibilities present themselves often.
By being on your target market's phone and engaging them with awesome content on a regular basis, you are increasing brand engagement. It has never been easier to compete with the biggest brands in the world by leveraging the ease in which you can get content in front of a targeted user.
Your users can expand your community if you leverage the social integrations available on a mobile device. This helps your users find others in their existing networks that are also fans, and by sharing, commenting and liking your content they can spread your message across their social networks, bringing in others.
Thanks for reading!
If you'd like some assistance in making your website work well on mobile, or creating and launching a mobile app for your business, drop us a line, we'd be only too happy to assist you.
If you enjoyed this article, don't be shy, please share the love with your network!