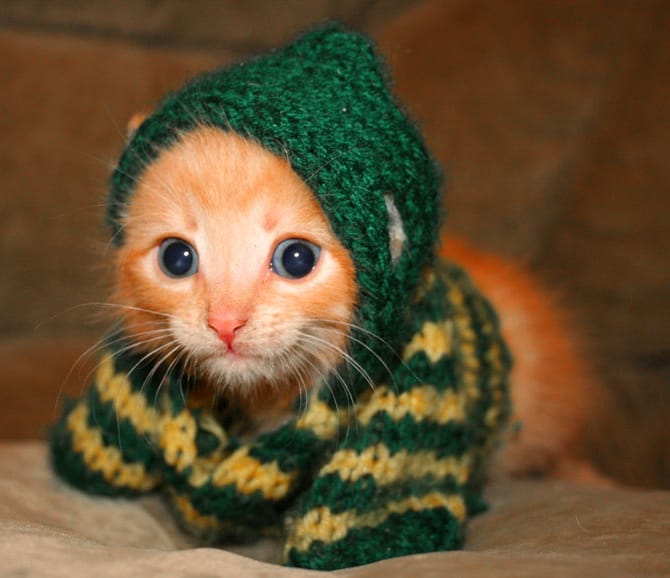 Last updated: April 26, 2013
In this video, I will show you how to get your blog posts seen on Facebook, and increase your engagement in two different ways.
1) The obvious version – paste the link in the status box to get a preview box
2) Upload your post image to get a larger timeline footprint, and link it to your post.
Not surprisingly we are a visual bunch, and on Facebook the larger, better images win over the other posts running past our faces.
Here are the key points:
Use a great photo on each of your blog posts (hence the kute kitteh)!
Posting automatically is discouraged. Just like Google Facebook wants you to be natural, so automated and tool based posting is not rewarded.
Posting a link gives you a small window of opportunity
Posting the blog image, with a link, makes it stand out more
Today I'm going to show you really quickly, why it is, and how it is, you can make your blog posts and posts on Facebook company page show up a little bit more, and get a little bit more interaction through people's timelines. So here's our company page, Sixfive, and I've got a post that I'm going to put up. Now I can do that in two different ways. I can take the URL to my blog post and simply post it into the status.
What happens is Facebook pulls in post information. Here's our cute kitty, the internet loves that, that's one way of getting more views, and it sets it up as a little post like this. And I click post, and you're going to see how it looks on the timeline. See this? See it's kind of small, has a little kitty, and there's the link to it. Now I can change that link and type in other stuff if I want.
The other way of doing this, is to actually upload the image, paste in the link, and say, this is how I want to do it. Now the difference between the two, is that the image is presented much, much larger. That means that it stands out a lot better when it's on the timeline. When someone's Facebook feed sees that, they're going to get a lot more attention, than this little guy over here. Both are extremely cute I think you'll agree, but this one gives you the result, and gets you more engagement.
That's a very quick explanation, but I hope you can see why there's a difference between the two. This one's also a little bit more flexible because you can have highlight, and you get an even bigger picture. So, worth having a look at, experiment with the both of them and let us know which one works better for you.
Thanks for reading!
If you enjoyed this article, don't be shy, please share the love with your network!